Beyond the Point by Claire Gibson - TLC Book Review

Beyond the Point by Claire Gibson
Hardcover:528 pages
Publisher:William Morrow (April 2, 2019)
"An inspiring tribute to female friendship and female courage!"--Kate Quinn, New York Times bestselling author of The Alice Network and The Huntress.
Three women are brought together in an enthralling story of friendship, heartbreak, and resilience. Set at the U.S. Military Academy at West Point, this is an amazing debut novel.
Duty. Honor. Country.
That's West Point's motto, and every cadet who passes through its stone gates vows to live it. But on the eve of 9/11, as Dani, Hannah and Avery face four grueling years ahead, they realize they'll only survive if they do it together.
Everyone knows Dani is going places. With athletic talent and a brilliant mind, she navigates West Point's predominantly male environment with wit and confidence, breaking stereotypes and embracing new friends.
Hannah's grandfather, a legendary Army general, offers a stark warning about the dangers that lie ahead, but she moves forward anyway, letting faith guide her path. When she meets her soul mate at West Point, the future looks perfect, just as planned.
Wild child Avery moves fast and doesn't mind breaking a few rules (and hearts) along the way. But she can't outpace her self-doubt, and the harder she tries, the further it leads her down a treacherous path.
The world of business, of love, and of war awaits Dani, Hannah, and Avery beyond the gates of West Point. These three women know that what doesn't kill you makes you stronger. But soon, that adage no longer rings true for their future, or their friendship. As they're pulled in different directions, will their hard-forged bond prevail or shatter?
Beyond the Point is a heartfelt look at how our closest friends can become our fiercest battle buddies. After all, the greatest battles we fight rarely require a uniform.
"Wow," he said. "Nice job, McNalley. Not to sound racist, but normally black kids can't memorize shit." (67)
Coach Jankovich crossed her arms over her chest and sighed. "To be frank, Avery, we assumed one of you would quit during basic training." She held out a tissue box, but Avery refused to take it from her. (85)
In one year at West Point, Dani had already learned that friendships born in comfortable circumstances rarely last when times get tough. (103)
At the beginning, she'd wanted to come to West Point to prove something: maybe to her father, maybe to herself. But the sound of that body hitting the ground had knocked her motivations completely off balance. (127)
In the semester that had passed since September 11, everything had changed at West Point. (135)
Dani had spent hours trying to convince Lisa to stay, to no avail. It felt like a personal failure, losing a teammate. Her first failure as the next team captain.
And she wasn't about to let these photos be here second. (161)
Dani had assumed that after college, her bonds of friendship would remain the same. But things were shifting. She could feel the seismic waves, like emotional plate tectonics. (247)
Two sentences, short and to the point, like all his emails. But, for some reason, this one left Hannah with a heavy feeling in her chest, like her lungs were filling with water. (360)
Eight officers stepped up to a black hearse in two rows. They wore dress blue uniforms: dark jackets, light blue pants with a golden stripe down the side. The bills of their caps and the shine of their shoes reflected a gray sky. A carriage waited just ahead of the hearse, with seven dark horses standing perfectly still. (433)
Give me a book about strong women and their friendships, the good, the bad, and the ugly...along with unconditional love and support, and I'll take it any day. That's exactly what Claire Gibson has created in Beyond the Point. A story so poignant, so believable, so true to the nature of young women and their relationships...such a good story...with no perfect endings, and many tears along the way.

Purchase Links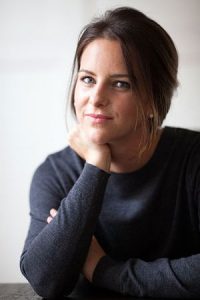 About Claire Gibson
Claire Gibson is a writer and journalist based in Nashville, Tennessee. Born and raised at the U.S. Military Academy at West Point, she grew up captivated by cadets and always dreamed of writing a story that honored her childhood home and the women that inspired her there.
Her stories have been featured in The Washington Post, The Christian Science Monitor, The Tennessean and Entrepreneur Magazine, among many other publications.